Bosch Appliances.
For generations, Bosch home appliances have contributed to making everyday life even easier: easy to use and continuously exceeding the expectations of their owners. For one and a half centuries they have been undertaking countless everyday household tasks in equally countless households – simply to save us the time for improving our quality of life.
By your side – today, tomorrow and in the future. Bosch home appliances.
You can't simply cancel your daily routines. But you can shorten them. As Europe's number one home appliance brand, Bosch always offer absolute peak performance to make your everyday life easier. Bosch home appliances represent uncompromising quality, technical perfection and absolute reliability. Yesterday, today and in the future.
Bosch ovens: ease of use, powerful performance and uncompromising quality.
However your kitchen is designed, whatever you are cooking, there is a Bosch oven for you. With simple to use, powerful functions like PerfectBake and PerfectRoast that ensure brilliant results every time, you can be a kitchen whizz with ease. You'll find a range of sizes and styles of Bosch ovens ready to fit any kitchen, and they're simple to install so you can be cooking in next to no time. And with Bosch's quality German engineering pedigree, you can be sure your oven won't let you down.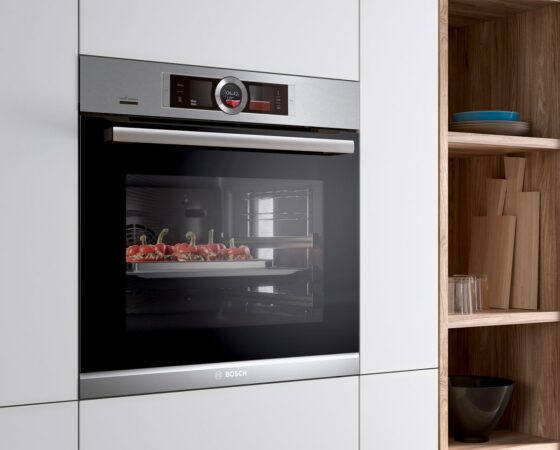 Bosch steam ovens: saving flavour and vitamins every day.
Full of flavour, healthy, versatile: With Bosch steam ovens, you always produce the best possible results and protect the natural flavours, vitamins and minerals. It's not just for vegetables either – steam can improve your baking and roasting with added succulence and crisp, golden crusts. With steam, everything's always wonderfully tasty and healthy. There's no need for complicated plumbing, either, with the easy-to-use integrated water tank.
Bosch hobs: outstanding performance, amazing versatility.
How will you cook today? Bosch hobs are versatile and responsive, letting you serve up dish after delicious dish. From gas, electric and induction hobs, Bosch lets you cook in your favourite way. Or mix and match a set of Domino hoods for even more versatility and get the benefits of both gas and induction, for example. Bosch even offers hobs with built-in ventilation so any steam and cooking smells can be extracted right at the source.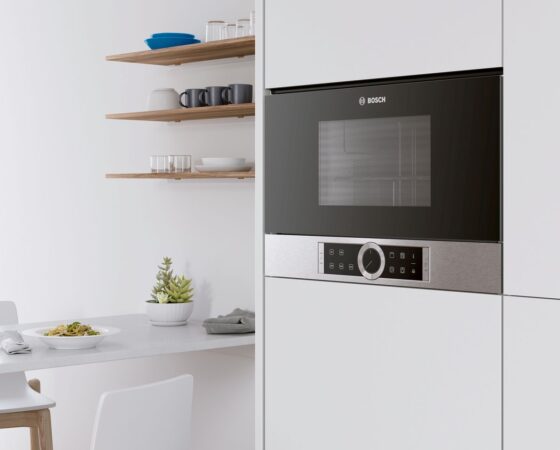 Bosch microwaves: you don't need to wait for delicious results.
When you need to serve great food fast, a Bosch microwave is the first place you should turn. Versatile and speedy, you can cook, thaw, reheat and so much more. For even more amazing results, take a look at the Bosch compact microwave ovens. These give you all the benefits of cooking in a regular oven, but with the added bonus of the speed of a microwave. Which means that one thing is certain: you don't have to sacrifice superb cooking results even if you're in a bit of a hurry sometimes.